Here is my personal web page. It should provide you with almost any professional information about me you may want. (Your life must be dull if you are looking here!) My research interests are mainly in extremal graph theory. Problems dealing with paths, cycles, matchings, connectivity, coloring and classic Turan type extremal theory have all gained my interest. I am certainly best known for my work on path and cycle problems. Other topics of interest include ramsey theory, hypergraphs and most recently, problems in structural graph theory. General combinatorics and computer science are side interests.




Most Requested Papers




Updating the hamiltonian problem - a survey, JGT 15, No. 2, (1991) [pdf]


Advances on the hamiltonian problem: A survey, Graphs and Combinatorics, 19(2003). [pdf]




Free Advertising!



From Dover Books on Mathematics, 2012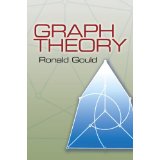 Reprinting of: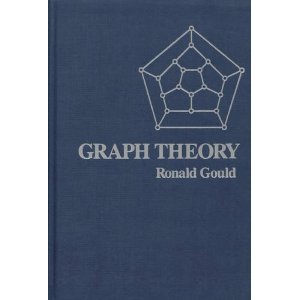 From CRC Press: Winner of American Library Association Choice Award - Outstanding Academic Titles, 2010.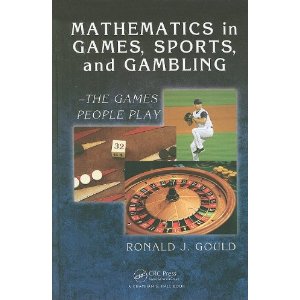 Second Edition: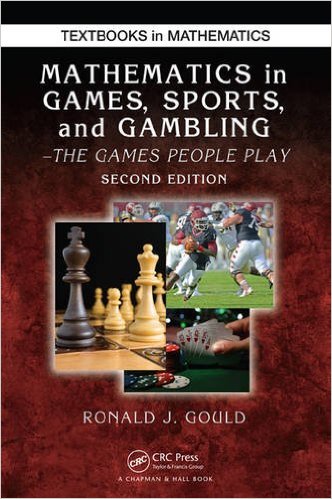 Chinese translation Ed 1

Co-authors



G. Acree
K. Amin
Q. Bian
A. Blum
S. Brandt
S. Burr
G. Chartrand (8)
G. Chen (24)
S. Chiba
B. Chilton
J. Cho
M. Cream
N. Dean
M. Downs
D. Duffus
N. Eaton
Y. Egawa
P. Erdos (4)
J. Faudree (12)
R. Faudree (70)
M. Ferrara (14)
A. Freize
A. Fuller
Z. Furedi
S. Gehrke
D. Gunderson
Y. Guo
A. Gyarfas
J. Harris
S. Hartke
P. Haxell
K. Hirohata (7)
P. Horn (6)
E. Hynds
M. Jacobson (64)
S. Janiszewski
M. Kang
S. Kapoor
M. Karonski
K. Kawarabayashi
A. Keller
D. Knisley
A. Kostochka
E. Kubicka
G. Kubicki
A. Kundgen
S. La Fleur
V. Larsen
J. Lehel
L. Lesniak (30)
H. Li
D. Lick
T. Lindquester (7)
T. Luczak
C. Magnant (9)
J. Mitchem
P. S. Nowbandegan
K. Ota
F. Pfender (11)
A. Polimeni (5)
L. Postle
J. Powell
V. Rodl
R. Roth
C. Rousseau
F. Saba
A. Saito (7)
D. Schelp (11)
I. Schiermeyer
J. Schmitt (6)
A. Scott
S. Shan
W. Shull
E. Sidorowicz
C. Suffel
W. Tang
G. Tansey
B. Thomas
M. Tsugaki
Z. Ryjacek
C. Wall
B. Wagner
B. Wei
E. Wei
D. West
T. Whalen (7)
A. Wolf
P. Wrayno
T. Tamashita
G. Yu
X. Yu
C.Q. Zhang
K. Zhao





Some Recent Pictures







Recent Talks

AMS Sectional, Knoxville, TN (March 21-23, 2014) [pdf]
Erdos 101 Meeting, Memphis, March 27-29, 2014 [pdf]
AMS Memphis, Oct. 17-18 [pdf]
Bernard Lecture Davidson Oct. 2016 [pdf]
Bernard lecture 2, Davidson Oct. 2016 [pdf]
Undergaduate Research Conference, Kennesaw State Univ., Feb. 18, 2017 [pdf]
Some Unusual Applications of Mathematics Oct. 7, 2017 [pdf]
Math and Marriage - Don't Call a Lawyer Yet [pdf]
Extensions Under Edge Density Conditions, 2021 [pdf]
The Changeing Face of Graph Saturation, 2019 [pdf]
Chorded Cycles, 2021 [pdf]
Applications of Mathematics to Games and Puzzles, 2022 [pdf]
Have You Ever Meta-Conjectured?, 2022 [pdf]
Saturation Spectrum of Odd Cycles, 2022 [pdf]